Welcome to LGCDP Phase-II
LGCDP Phase-II
Interview of Secretary, Dr. Somlal Subedi in Spotlight Magazine
"Local Accountability Mechanisms In Place"
Having written a numbers of books on fiscal federalism and decentralization, Dr. SOM LAL SUBEDI, secretary at Ministry of Federal Affairs and Local Development, has earned a name for himself in his area of expertise. Secretary Subedi spoke to NEW SPOTLIGHT on various issues regarding the implementation of LGCDP. Excerpts:
Read Full Interview
---
Article Published in Spotlight Magazine regarding LGCDP mechanism
"LGCDP: A Mechanism To Count On"
In about fourteen years since the dissolution of the local bodies, Nepal has held two national elections for the Constituent Assembly. However, the issue of holding the local elections is on nobody's agenda. As institutions directly attached with the day to day life of the people, local bodies cannot remain as they are: functioning under civil servants to deliver on the demands of the people. The implementation of Local Governance and Community Development Program (LGCDP), a model and unique program, has come to be handy in this respect, making the local bodies accountable and participatory
Read Full News
---
Dr. Som Lal Subedi, Secretary of Ministry of Federal Affairs and Local Development signed the performance contract with LDOs of Mid West and Far West region on February 12, 2015 in Nepalgunj. The contract signing ceremony was graced by high level dignitaries such as, H.E. Dr. Urs Herren, the Ambassador of Switzerland, H.E Kjell Tormod Petersen, the Ambassador of Norway to Nepal, and H.E, Ms Kirsten Gellan, the Ambassador of Denmark to Nepal. Similarly, the event was graced by other high level donor representatives, such as the UNDP Country Director, UNICEF Country Representative, DFID Team Leader, representative from European Commission and other development agencies.
Read More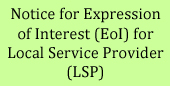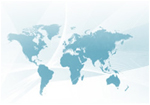 Available maps both reference and thematic composed for various purposes of the project..
Read More »